SA Composters Black Gold
SA Composters Black Gold is a unique and consistent blend of SA Composters Organic Compost, Brown Coal Humate, Paramagnetic Basalt, Biochar, Diverse Rock Dusts, Aged Composted Manures and other quality ingredients.
The great features of SA Composters Black Gold are:
Free of Rubbish
Black in Colour
Long Lasting
Water Holding
Superior Growth
Diverse Ingredients
Spreader Friendly
Less than 25mm
Forest Aroma
Microbially Alive
"SA Composters Black Gold" is a new and unique product made for growing the most premium vegetables, vines and high value crops. The mineral ingredients are included to enhance growth, disease resistance and above all impart a higher level of health to all who consume the produce!
Close inspection will reveal small grey and white chunks of rock dust that will crush between the fingers. Yellow specks of elemental Sulphur can be seen. Otherwise, the "SA Composters Black Gold" looks very similar to our Coarse Compost and Eco Mulch. The density of black gold is approximately one tonne to the cubic metre depending upon moisture content.
SA Composters sell most of the ingredients separately and they can be delivered separately or blended into other prescription mulches to facilitate spreading in commercial situations. Black Gold is currently sold for $120 per cubic metre and cannot be discounted due to the high cost of the ingredients.
We have the capacity to supply and deliver large and small volumes. All commercial customers are welcome to tour and inspect our Compost production yard at 50 Liston Road Lonsdale.
We will work with the customer to achieve a great result.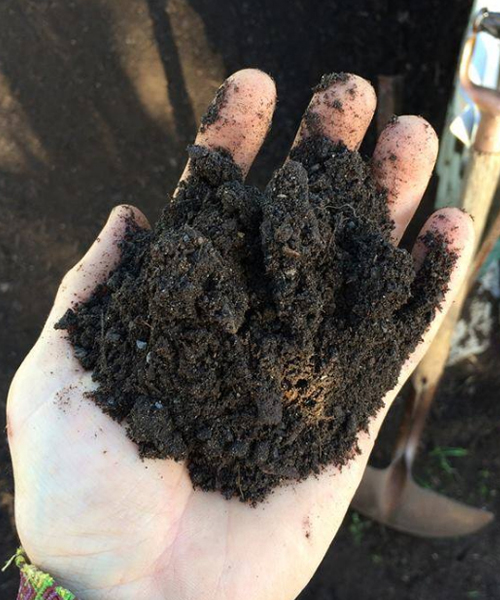 SA COMPOSTERS MULCH AND SOIL CALCULATOR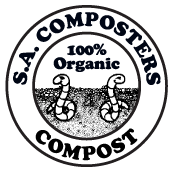 Open:
Monday to Friday: 7am to 5.30pm
Saturday: 8am to 4pm
Closed:
Sunday & Public Holidays