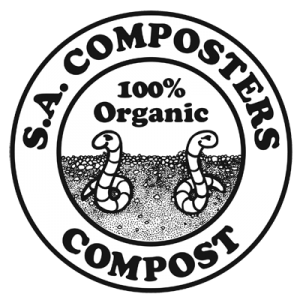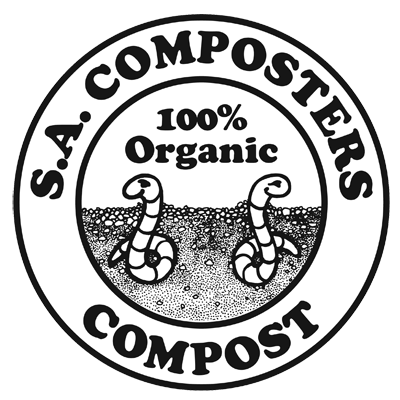 Our Philosophy
SA Composters have been making quality compost since 1990 as a result of proprietor Matthew Quinn's interest in organic gardening and food production.
After completing a Biology degree and an 'Organic Gardening' course with well known organic gardener and author Peter Bennett, Matt started SA Composters. It began in his organic home garden, but soon demand for the high quality compost out-grew the backyard and after undertaking a Churchill Fellowship world tour where he studied composting operations in America, UK and New Zealand, SA Composters was born.
After more than twenty years of operation SA Composters are producing organic compost and providing soil improvement products to home gardeners, landscapers, commercial growers and vineyards.
A unique system of composting lawn clippings, food wastes, manures and rock dusts has been developed. One year of aerobic composting with nutrient rich water followed by greater than 6mm screening results in a high humus compost of exceptional value as a general purpose soil improver.
SA Composters have spent many years refining an industrial scale composting system that converts domestic vegetation into high quality compost.
Why Compost?
Most of today's popular vegetables evolved growing in dark, deep soil, rich in organic matter (rotting leaves, wood, etc…natural compost).
In Adelaide the soil is often far from this natural condition. Well made compost is the quickest way to improve soil, bringing it closer to the natural condition than any other additive could.
General Purpose
Originally designed for growing organic food crops, our compost gives excellent results on lawns, annual flower beds, roses, trees and ornamental landscapes.
Professional Landscapers are in fact our largest customers and they rely on the consistent quality and results achieved with our compost.
How to use compost
Dig it into your soil or mulch it around plants. Top dress lawns and garden beds. Use for planting seedlings, all types of trees, roses and shrubs.
For best results keep moist, remember, compost is alive. Compost can be covered with a coarse mulch such as straw or Woodlands mulch. Regularly add organic fertiliser to promote steady growth.
Mulch with compost
Coarse compost makes an excellent dark mulch by itself, however dry mulches such as straw used on top of composted garden beds reduce weeding and evaporation. This combination saves water and maintains worm activity near the surface.
Compost/Mulch coverage
One cubic metre covers ten square metres at a depth of ten centimetres.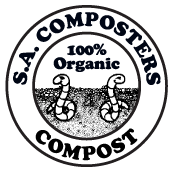 Open:
Monday to Friday: 7am to 5.30pm
Saturday: 8am to 4pm
Closed:
Sunday & Public Holidays